New Content
We've launched the world's first open, cloud-based curriculum for K-8 math.  Everything you need to teach math, everyday; and it's free.  
Don't worry, you can still access our complete math video library, close reading curriculum, and writing library.
This is only the beginning.  In the future, we will add English Language Arts, high school math, science, and social studies.  And it will always be free and open. 
---
New Lesson Features
Interactive assessment items
Our new K-8 math curriculum comes with interactive assessment items baked into every lesson.  These new items allow you to track student learning as you go.
We've also included interactive assessment items in our unit assessments for grades 2-8.
Share lessons with the Assign feature
Quickly share any content on LearnZillion with students, parents, and colleagues without their even having to log in.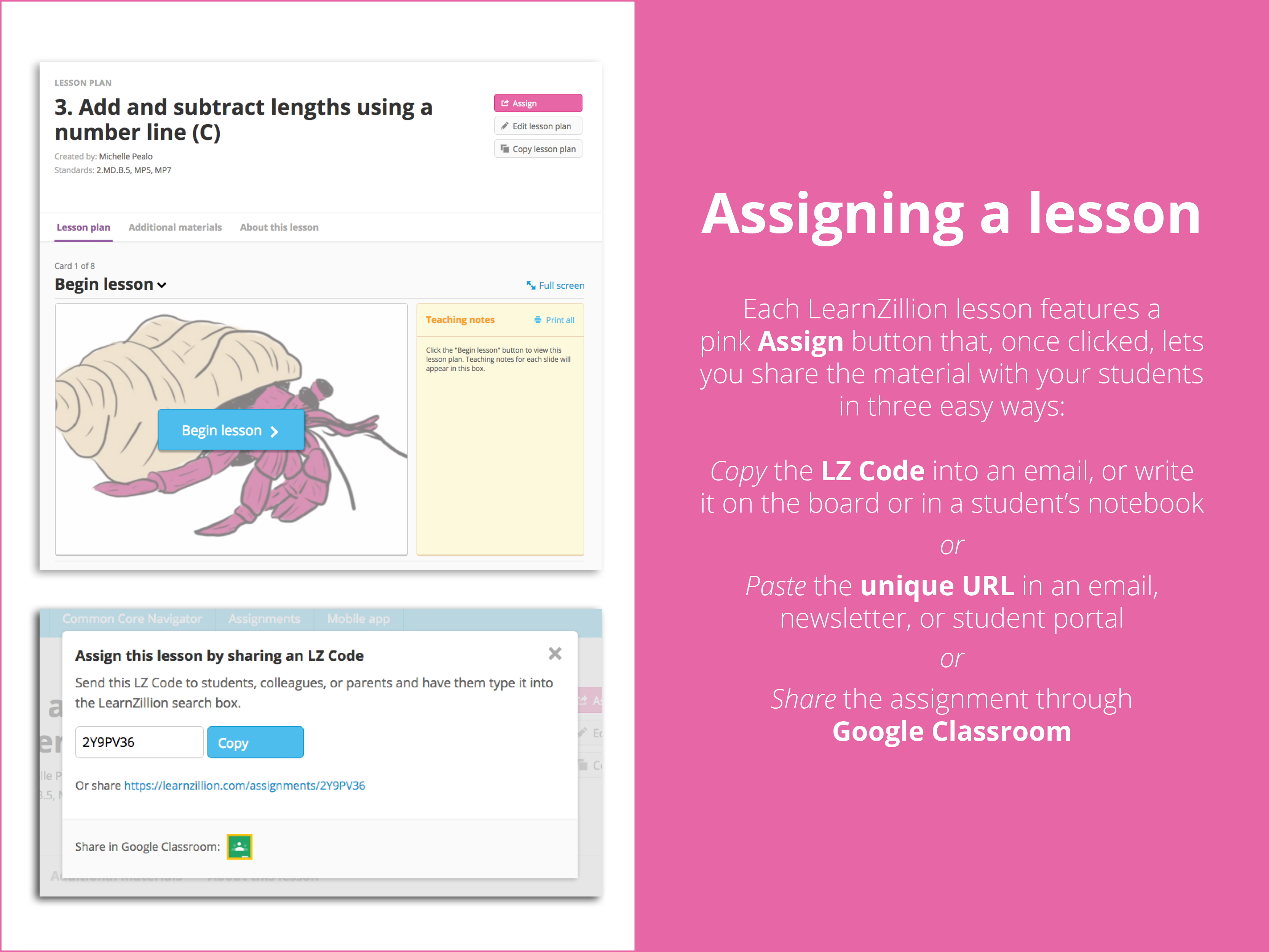 The user specific quick codes will give you the ability to see which students have accessed your assignments and how they did on any of the assessments.
Now you also have the option of assigning through Google Classroom. Simply click on the google classroom icon and you'll be connected to your google classroom account.