Lesson 7 - Write a Compare and Contrast Essay: Analyze a Model
About this lesson
To learn more about this lesson and English Language Learner considerations, read the Lesson 7 Narrative and Lesson 7 Teacher's Guide for ELLs found under the Additional Materials tab.
Focus Standards (These are the standards the instruction addresses.)
CCSS.RI.7.1NC.RI.7.1CCSS.RI.7.2NC.RI.7.2CCSS.W.7.2NC.W.7.2CCSS.W.7.4NC.W.7.1.aNC.W.7.2.aNC.W.7.3.aCCSS.W.7.9.b
Supporting Standards (These are the standards that are incidental - no direct instruction in this lesson, but practice of these standards occurs as a result of addressing the focus standards.)
CCSS.RL.7.9NC.RL.7.9CCSS.RL.7.10NC.RL.7.10CCSS.L.7.4.aNC.L.7.4NC.L.7.6CCSS.L.7.6
Daily Learning Targets
I can determine the central ideas of a model essay.
I can use the Painted Essay® structure to analyze a model.
Purpose of Lesson:
In this lesson, students examine a model informative essay and then they explore the Painted Essay® structure to review the components as they generate criteria for their own essays.
In Advance:
Ensure there is a copy of Entrance Ticket: Unit 1, Lesson 7 at each student's workspace.
Read the model essay, the "One Day I Had to Run" article, and the essay prompt to be ready to guide students through the gist and purpose activities. Read the Paint an Essay lesson plan to become familiar with the color-coding and the purpose of each choice of color.
Post the Learning Targets and applicable Anchor Charts (see Materials list).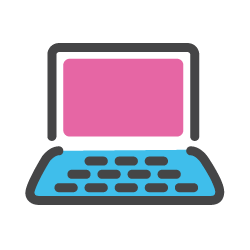 Digital Materials Preparation:
Prepare to display and assign the lesson to students before class.
For digital assignments, ensure that students have access to a digital device.
Be sure students have access to their Unit 2 Digital Vocabulary Log.
Vocabulary: 
Academic (Tier Two): analyze, model, purpose, structure
Domain-Specific (Tier Three): Painted Essay®
Materials from Previous Lessons:
Teacher
Close Readers Do These Things Anchor Chart (one for display; from Unit 1, Lesson 4, Opening A)
Academic word wall (one for display; from Unit 1, Lesson 1, Opening A)
Domain-specific word wall (one for display; from Unit 1, Lesson 1, Work Time B)
Work to Become Effective Learners Anchor Chart ( (one for display; from Unit 1, Lesson 5, Work Time A)
Work to Become Effective Learners Anchor Chart (Example for Teacher Reference) (from Unit 1, Lesson 5, Work Time A)
Equity Sticks (from Unit 1, Lesson 1, Opening A)
"One Day I Had to Run" by John Deng Langbay (from Unit 2, Lesson 3, Work Time A)
Student
Vocabulary log (one per student; from Unit 1, Lesson 2, Work Time A)
New Materials:
Teacher
Entrance Ticket: Unit 2, Lesson 7 (Answers for Teacher Reference)
Compare and Contrast Model Essay (Example for Teacher Reference)
Chart paper
Criteria of an Effective Informative Essay Anchor Chart (For Teacher Reference)
Criteria of an Effective Informative Essay Anchor Chart (one for display; co-created in Work Time A)
Paint an Essay Lesson Plan (For Teacher Reference)
Annotated Model "Using History in A Long Walk to Water" (for teacher reference)
Projector
Student
 Digital device for each student
Entrance Ticket: Unit 2, Lesson 7 (one per student)
Online or print dictionaries (including ELL and home language dictionaries; one per small group of students)
Compare and Contrast Model Essay (one per student and one for display)
Watercolor paint set or colored pencils (red, yellow, blue, green; one of each per student)
Painted Essay® Template (one per student)
Adapted from EL Education under CC BY license. All adaptations copyright 2019 LearnZillion