Lesson 3 - Close Read-aloud, Session 2: Off to Class, Pages 12–13
About this lesson
To learn more about this lesson, read the Lesson 3 Narrative found under the Additional Materials tab.
Daily Learning Targets
I can answer questions using key details about the solution in "Protecting the Amazon" from Off to Class. 
I can plan and share my writing with a writing partner.
Ongoing Assessment
During Work Times A and B, use the Speaking and Listening Checklist to monitor student progress (see Assessment Overview and Resources).
During Work Time C, circulate and observe students' writing to monitor progress and to notice whether students answer the questions correctly and use details from the text in their notes.
Purpose of Lesson
In this lesson, students participate in a Language Dive conversation that guides them through the meaning of a sentence from Off to Class. The conversation invites students to unpack complex syntax—or "academic phrases"—as a necessary component of building both literacy and habits of mind. The sentence was selected because it uses the relative pronoun which and for its connection to current and future content. Invite students to discuss each chunk briefly, but slow down to focus on the highlighted structure which gives them the chance to get a high school education. Students then apply their understanding of the structure of this sentence when writing their informative paragraphs. A consistent Language Dive routine is critical in helping all students learn how to decipher complex sentences and write their own. In addition, Language Dive conversations hasten overall English language development for ELLs. Consider providing students with a Language Dive log inside a folder to track Language Dive sentences and structures and collate Language Dive note-catchers.
In Advance
Set display Off to Class and other documents throughout the lesson (optional).
Preview the Close Read-aloud Guide: Off to Class (Session 2) to familiarize yourself with what will be required of students.
Consider laying out the Off to Class Notebooks in a way that makes it easy for students to access them during the close read-aloud.
Prepare:

Our Study of School Word Wall Cards for solution and solar panels. Write or type each word on a card and create or find a visual to accompany it.
Problem and Solution Informative Writing Model: "The Rainforest School".
Parts of a Problem and Solution Informative Paragraph Anchor Chart.

Post: Learning targets, Classroom Discussion Norms Anchor Chart, Close Readers Do These Things Anchor Chart, How to Take Notes Anchor Chart, Writing Partners Anchor Chart, and "What Is School" Song.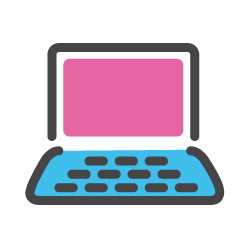 Digital Materials Preparation:
Prepare to display the lesson or assign it to students before class.
For digital assignments, ensure that students have access to a digital device.
Make sure students have access to their Research Notebook: Off to Class (assigned in Lesson 2, used in Lessons 2-7)
Vocabulary 
Lesson-specific: solution, recount
Text-specific: solar panels
Materials
Our Study of School Word Wall Cards (new; teacher-created; two cards.
Our Study of School Word Wall (begun in Lesson 1; added to during Opening and Work Time A)
Close Readers Do These Things Anchor Chart (begun in Unit 1, Lesson 7)
Close Read-aloud Guide: Off to Class (For Teacher Reference) (from Lesson 2; Session 2)

Speaking and Listening Checklist (for teacher reference)
Off to Class (from Lesson 2; one to display; for teacher read-aloud)
Off to Class Notebook (from Lesson 2; pages 2 and 4; one per student)
Off to Class Notebook (Example, for Teacher Reference) (from Lesson 2; pages 2 and 4)
How to Take Notes Anchor Chart (begun in Lesson 2)
Sentence Strip Chunks I: Off to Class (one to display)

Writing Partners Anchor Chart (begun in Lesson 2)
Problem and Solution Informative Writing Model: "The Rainforest School" (one to display)
Markers (green, yellow and blue; one of each for teacher modeling)
Parts of a Problem and Solution Informative Paragraph Anchor Chart (new; teacher-created)
"What Is School" Song (from Unit 1, Lesson 3; one to display)
Adapted from EL Education under CC BY license. All adaptations copyright 2019 LearnZillion