KM3 C12 L61 Make It Match: Initial and Ending Sounds (Full and Consolidated Alphabetic)
About this lesson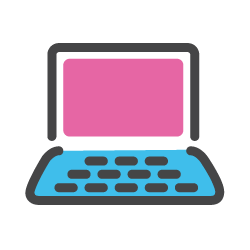 Make It Match
Teacher Preparation:
Teacher assigns or prepares to display the activity.
Procedure:
Teacher models the activity by choosing one picture and saying the word aloud. Teacher drags the card to the appropriate column in the chart sorting by the initial /th/ or /sh/ or ending /th/ or /sh/ sound.
Students begin by choosing a picture and "reading" it, and then deciding in which column to place it. Teacher observes and helps students as needed.
Repeat as time allows.
Images include: ship, shell, shark, shoes, thermos, thin, thimble, thermometer, bath, path, mouth, sloth, fish, cash, crash, brush
Additional notes:
Ship, Shell, Shark, Shoes, Thermos, Thin, Thimble, Thermometer, Bath, Fish, Cash, Crash, Brush, Path, Mouth, Sloth